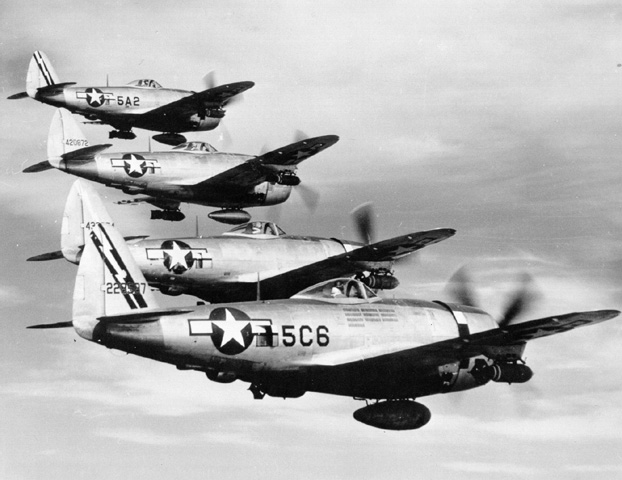 The Republic P47 Thunderbolt
The Republic P47 Thunderbolt
United States of America
By Salem
The Republic P47 Thunderbolt was the heaviest single-seat fighter in mass production.
It was used as a bomber escort and then later in WWII was used as a fighter bomber.
It was built in greater quantities than any other US fighter, was the heaviest single-engine fighter and the first piston-powered fighter to exceed 500 mph.
The
Republic P47 Thunderbolt
performed 546,000 combat sorties between March of 1943 and August 1945 and is considered the real forerunner of today's multi-role fighters.